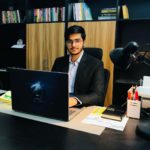 Mohammad Ashraful Islam
29 March 2022
Who knew within 150 years, humans would have generated more data than the total number of atoms in the whole world? Using data in a good way can boundlessly benefit the realm of business and marketing. Do you want to discover how Data-Driven Marketing leads us to reach out to customers in the best possible ways? Here are the answers.
Data-driven marketing is collecting and using the information to drive your marketing decisions. It refers to marketing strategies built on insights that came from data analysis. These are managed through the interaction and engagement of customers, and we use these to make predictions and optimize future behaviors. It serves the intent of reaching a desired set of audience.
Data-driven marketing
gives the answers like who, when, where, what message and makes those answers actionable.
The Importance of Data-Driven Marketing: The Marketing strategies for the highest possible ROI
For More efficient media buying, targeting the right customers, messaging audiences with relevant messages, Data-driven marketing is an indispensable business need today. Retargeting, dynamic advertising, optimized paid search, and targeted email companies help you properly build relationships with the right audiences. In addition, data-driven marketers use customer data to predict their needs and desires. Such intuition helps develop personalized marketing planning for the highest possible return on investment (ROI).
How data-driven marketing affects business performance, specifically.
Introduction of many ideas of marketing has been produced. It also leads to the introduction of many software like
CRM
(Customer relation management). It helps marketers find who individual customers are, like the name and contact information. It enables direct mailing and, therefore, direct marketing campaigns. Customers might receive different messages based on the marketer's ideas on the segments if it were a good fit and what the customers care about. Digital data-driven marketing gave birth to new category marketing automation software. Today, marketers spend over 6 billion a year on data-driven targeting solutions like data management platforms and demand-side platforms. But most marketing teams are not yet entirely making their data active. They have so far been mostly limited to optimizing media with their data.
Data-Driven Marketing: The ability to build stronger connections with potential customers
First, setting a well-defined goal is necessary. And for that, a target audience is needed to determine. After lining up and integrating the correct data, you have to choose the marketing channels where you will interact. You can collect data from primary sources or third-party information providers. Such things provide advantages like gathering customer information and identifying conditions in the business or finding additional room for improvement. You need to analyze and discover. These data will be activated and then used for starting marketing strategies. This entire process goes through investigation, optimization, and evaluation. Then all the findings and gathered data are then implemented for processing
data-driven
marketing strategies. 
How to Approach Data-Driven Marketing?
Integrating new tools and technologies into your commerce can be overwhelming at a time by creating an automated practice. First, you have to ensure collaboration across teams. Marketers must be certain information is being shared across departments and units. Another important thing is monitoring industry changes and keeping a close eye on the competition so that you can either follow suit or learn from their mistakes like every other area in the industry. Data-driven marketing is constantly changing, so staying up-to-date on the latest trends will only help you with continuous brand strategy measurements.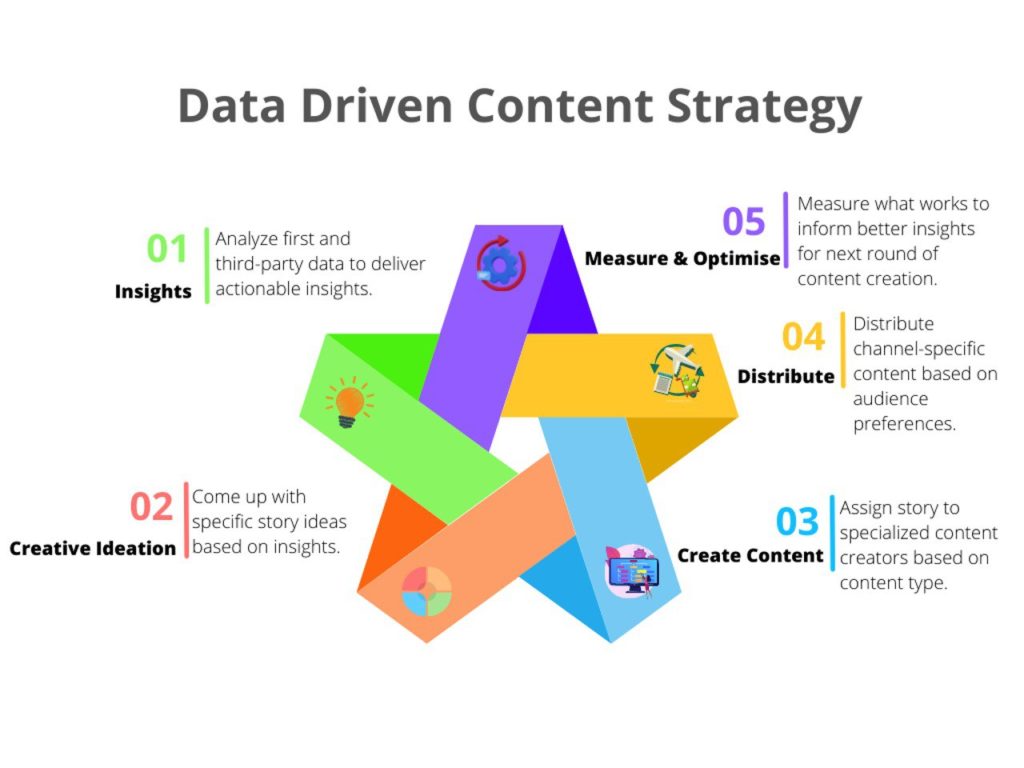 Benefits of Data-Driven Marketing
By marketing campaigns, you can target only the best people and audience. Messaging must be consistent. You can divide your audience into different sections. Before you do anything, please know who your customers are. Then Your first step is to create buzz. You can also improve your product development by
personalized marketing
is a great way to increase sales.
Challenges Faced in Data-Driven Marketing
The significant challenges faced in data-driven marketing, like the most common struggle they have arrived at due to the complicated nature of the job and analytics tools required. It is challenging to attract the correct staff. It specializes in predictive analysis of audience amplification. Learning more about data-driven or becoming a data scientist may benefit you and your team. The success of data-driven marketing is mainly dependent on having high-quality and
integrated data
, which is not easy to ask infrequently. Some companies continue to make mistakes even though they collect different data sources to run their operations.
The reason why we see widespread adoption of AI by major brands is now moving ahead of the following critical stage of the future of data-driven marketing in Data management platforms. 64% of marketing executives "strongly agree" that data-driven marketing is crucial in the economy. 49% of marketers feel "significant pressure" to increase data's role in their current strategy, whereas 87% of marketers consider data their organization's most underutilized asset. (References) .Although many marketers only see the MPS as helpful in serving fundamental issues. The next critical stage for data-driven marketing is to find a balance between personalization and privacy. Today's consumers increasingly empower technology, and by government privacy regulations, it's the first order of business for branch information. Without this permission, you cannot create a personalized customer experience. 
The data is increasing exponentially. We have been collecting vast amounts of data and will collect it in the future, creating a basic
data marketing
sense of all. Data-driven Marketing can change the destinies of entrepreneurs by a complete three hundred and sixty degrees. So, what are your thoughts about the future of data-driven marketing?