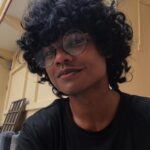 Shoumen Barua
21 January 2023
To acquire more clients in our portfolio we primarily used two types of strategies: calling and connections. With the data from our activities, we measured that calling costs less and takes less time but only has a success rate of 0.3% while connections, albeit more expensive, is successful for 52.2% of the time.
4. Factors of a successful interaction
In the pursuit to attain new customers, Devs Core used two methods: calling and connection, to promote their services. Calling refers to the activity of generating possible leads and conveying a sales solicitation. On the contrary, connection concerns with potential clients sourced from personal affiliations mostly. Of the two, connection was more expensive but had a huge success rate.
Calling was a more formal approach between the two. A general script was prepared to conduct calls to prospective clients which took nearly two hours to complete. An in-house research analyst generated potential leads for our contact agents. It took nearly twelve hours to produce a hundred leads.
Three calls were made to each customer. First was a cold call proceeded by another asking for a meeting and finally one inquiring for an update.
In the case of connections, clients were identified mainly through LinkedIn, family and friends and other informal personal associations.
Each of the connections was contacted initially over the phone and later through a face-to-face meeting. Every encounter with our potential consumers comprised of discussion on business, their requirements, and how we can help each other prosper.
Making 160-240 calls on average every day
Least: 15 secs; Highest: 4:30 minutes
Transportation cost: Tk. 200-1000
Lunch Expense: Tk. 400-1000
Least: 45 minutes; Highest: 3 hours
FACTORS OF A SUCCESSFUL INTERACTION
The biggest factor in a successful interaction, whether it is over call or through a connection, is the genuine intention behind it.
The goal is to not sell the product. It is to intrigue the customer and make them appreciate the value of our services on their own.
When a genuine understanding was established, the prospective clients wanted to see the project proposal, in both the cases.
Get this research with 1 click
Once the script is ready and leads are generated, calling is effortless and inexpensive. However, it is very ineffective.
Connection, in contrast, is an expensive ordeal throughout. But it brings solid business into the company more often than not. It's exorbitant yet effective.
Hence, connection is the prospective way to obtain more clients.